•House Concerts  •Civic Events  •Corporate Events  •Weddings
•Anniversaries  •Concerts  •Festivals  •Intimate Settings  •Parties
"Everyone is raving about the Jazz band."  
Perkins+Will, architecture and design firm, Vancouver
What we will do for you: 
We LOVE what we do, and YOU will too! There is nothing more we would like to do than to enhance your event playing Jazz! Imagine your event unfolding as people mingle, talk and relax to the warm, golden trombone leads, the deep tones of acoustic bass, and the rich harmonic sounds of piano/keyboard. 
The Kris Jay Trio will provide attractive background music for your event, with a varied mix of standard and Latin jazz delivered to you by professional musicians. We play for weddings, corporate events, birthday parties, civic events, anniversaries, Christmas parties, and more! 
You can relax knowing you have the music that will help make your occasion a success!
WE ALSO perform for house concerts, festivals, and stage concerts, adding drums when necessary.
Instrumentation: trombone, piano (keyboard), bass 
Quartet (add drums) and Duo (omit bass) format also available!
"You are exactly what we were looking for!" 
Tri-City Paint & Design, Port Coquitlam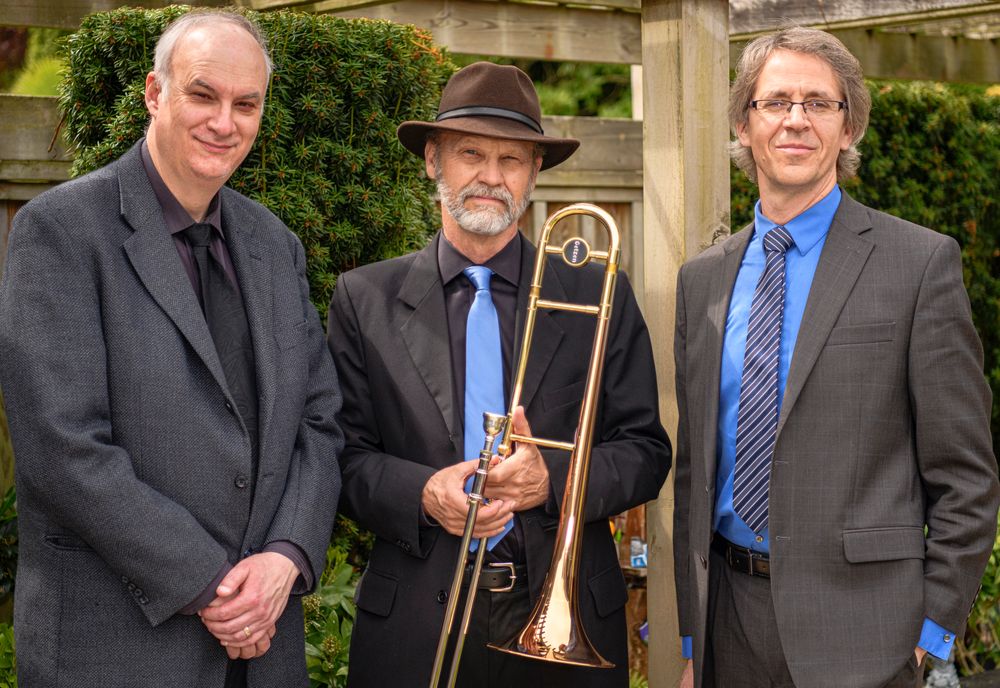 Serving the Greater Vancouver Area